Shopping Cart
Your Cart is Empty
There was an error with PayPal
Click here to try again
Thank you for your business!
You should be receiving an order confirmation from Paypal shortly.
Exit Shopping Cart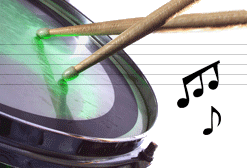 Yeqiang Wang is currently an Associate Professor of Art at Washburn University in Topeka, Kansas. He achieved his MFA degree at the School of Visual Arts, University of Windsor in Windsor Canada in 2000 and his B.F.A. degree at Sichuan Institute of Fine Arts in Chongqing China in 1991.
When I read about the novel Through the Looking-Glass and What Alice Found There by the English writer Lewis Carroll, I was fascinated. In the story Alice wonders what the world is like behind the reflected scene on a mirror surface. To her surprise, she is able to pass through this mirror to experience an alternate world. The story is regarded as "literary nonsense" by some people, but makes a lot of sense to me. When I was a teenager I always wanted to see the world. Not until I was 33 years old did I make the long trek from China to North America to explore my "wonderland". Although I thought I was psychologically ready for a new move, what I have experienced in North America was a lot of cultural shock: different language, different tradition, different value system and so on. I was confused and annoyed for some time at first. Then, I started to embrace my confusion and use it as the inspiration for my paintings. Frankly speaking, even though I have been here for thirteen years, I'm still experiencing difficulties in perceiving the whole picture of the new culture, as if there were a piece of glass between the world and me. In my "Reflection" painting series, I use newly-made friends here as subjects and the glass window as a metaphor to reflect my fragmented impression of this new culture, which is sometimes clear and sometimes blurry. The fragmented images look surreal, just like Alice's experience in wonderland. Likewise, I have created a new "wonderland" where I can wander, learn and grow.
2016 Honorable Mention, The National Juried Exhibition, Art at the Center,
Overland Park, Kansas
2016 Cash Award, The 47th Annual Smoky Hill Art Exhibition, Hays Arts Council,
Hays, Kansas
2011 President's Choice, Kansans Paint Kansas Art Competition, Topeka Art Guild,
Topeka, Kansas
2011 Honorable Mention, The 15th Annual "Line into Shapes" Art Competition &
Sale, Art Center of Estes Park, Estes Park, Colorado
2011 The Fourth Prize, The Third Annual Figurative Drawing & Painting Exhibition,
Lore Degenstein Gallery, Selinsgrove, Pennsylvania
2011 Cash Award, The 42nd Annual Smoky Hill Art Competition and Exhibition,
Hays Arts Council, Hays, Kansas
2010 Excellent Award, The 41st Annual Smoky Hill Art Competition and
Exhibition, Hays Arts Council, Hays, Kansas
2009 Juror's Merit Recognition, The 40th Annual Smoky Hill Art Competition and
Exhibition, Hays Arts Council, Hays, Kansas
2007 Shae Cash Award, The 38th Annual Smoky Hill Art Competition and
Exhibition, Hays Arts Council, Hays, Kansas
2006 Award of Excellence, Northern National Art Competition, Northern Arts
Council, Rhinelander, Wisconsin
2006 Anita Bengtson Memorial Cash Award, Kansas Watercolor Society Great 8
Exhibition, Wichita Art Museum, Wichita, Kansas
2006 Juror's Merit Recognition, The 37th Annual Smoky Hill Art Exhibition, Hays
Arts Council, Hays, Kansas
2005 Honorable Mention, Combined Talents: the 20th Annual International
Competition, Museum of Fine Arts, Florida State University, Tallahassee,
Florida
2005 Tucker and nation Meyer Cash Award, Kansas Watercolor Society Great 8
Exhibition, Wichita Art Museum, Wichita, Kansas
2005 Third Place, The Eighth National Juried Art Exhibition, the Baker Arts Center,
Liberal, Kansas
2000 Outstanding Canadian Work prize, The Fourth International Watercolor
Biennial, Mexico
1998 Bronze medal, The 4th National Watercolor & Gouache Exhibition,
Qingdao/Beijing, China
1997 Bronze medal, The 7th Chinese Watercolor Exhibition, Chongqing/Chengdu,
China
1996 Bronze medal, The 3rd National Watercolor & Gouache Exhibition,
Beijing/Beihai, China
1996 Excellent Work prize, Sichuan Art Exhibition, Chengdu, China
1995 Second Prize, Sichuan Art Exhibition, Chengdu, China
1994 Excellent Work prize, Sichuan Art Exhibition, Chengdu, China
2016 Ye Wang Landscape Exhibition, MLB Designs & Boutique, Kansas City, MO
2015 New Watercolors, MLB Designs & Boutique, Kansas City, Missouri
2014 Reflections, Nexlynx, Topeka, Kansas
2014 Return to Classicism, Upstage Gallery, Topeka, Kansas
2011 "Reflections", P.E.O. Foundation Gallery, Cottey College, Nevada, Missouri
2010 "Reflections", Sandzen Gallery, Lindsborg, Kansas
2009 " Through the Looking-Glass", Moss-Thorns Gallery of Art, Fort Hays State
University, Hays, Kansas
2008 Ye Wang Painting Exhibition, Cloister Gallery of Grace Cathedral, Topeka,
Kansas
2007 "Reflections", Barton County Arts Council, Great Bend, Kansas
2007 Oils and Watercolors by Ye Wang, Hays Arts Council, Hays, Kansas
2006 "Reflections", Mercer Gallery, Garden City Community College, Kansas
2005 "Visual Diary", Carnegie Arts Center, Dodge City, Kansas
2004 "Portals", Little Theater, Dodge City Community College, Kansas
2003 "Reflections", Artcite Gallery, Windsor, Ontario, Canada
2003 "Sound of Nature", Artspeak Gallery, Windsor, Ontario
2002 "Northern Landscapes", Common Ground Gallery, Windsor, Ontario, Canada
2001 "Windsor Paints", Mackenzie Hall, Windsor, Canada
2001 "Windsor Diary", Common Ground Gallery, Windsor, Ontario, Canada
2000 "New Wor(l)ds, LeBel Gallery, University of Windsor, Windsor, Ontario,
Canada
2000 "Country Scapes", Leamington Arts Centre, Ontario, Canada
2016 People We Know, Beauchamp Gallery, Topeka, KS
2016 The 47th Annual Smoky Hills Art Exhibition, Hays Arts Council, Hays, KS
2016 The National Juried Show, Art at the Center, Overland Park, Kansas
2015 Paintings of Flint Hills, Flint Hills Discovery Center, Manhattan, Kansas
2015 Washburn Art Faculty Show, Mulvane Art Museum, Topeka, Kansas
2015 Watercolors, Beauchamp Gallery, Topeka, Kansas
2015 Our Beloved Land, Strecker-Nelson Gallery, Manhattan, Kansas
2015 Reviving the Past, Alice C. Sabatini Gallery, Topeka, Kansas
2015 Sky Above, Earth Below, Strecker-Nelson Gallery, Manhattan, Kansas
2015 Flint Hills Masters, Flint Hills Discovery Center, Manhattan, Kansas
2014 Collision and Confluence: Chinese-American Art Faculty Exhibition, Asian
Cultural Center, New York City, New York
2014 The Sixth Annual Figurative Drawing and Painting Exhibition, The Lore
Degenstein Gallery, Susquehanna University, Selinsgrove, PA
2014 The National Juried Show, Art at the Center, Overland Park, Kansas
2014 All Photography Online Art Exhibition


www.lightspacetime.com/all-photography-art-exhibition-special-merit/


2014 Across the Divide Tour Show, Oklahoma State University
2014 Across the Divide Tour Show, Southwest Oklahoma State University
2013 Across the Divide Tour Show, Missouri State University
2013 Through the Artists' Eyes, Flint Hills Discovery Center, Manhattan, Kansas
2013 The 30th Annual Five-State Photography Exhibition, Hays Arts Council, Hays,
Kansas
2013 Flint Hills Masters, Strecker-Nelson Gallery, Manhattan, Kansas
2013 Kansans Portrait Show, Beauchamp Gallery, Topeka, Kansas
2012 Where We Are: Tectonic Shifts and Dissolution of Boundaries, a national
juried exhibition of contemporary art in all media, DeLuce Gallery, Northwest
Missouri State University, Maryville, Missouri
2012 The Green Exhibition, Art at the Center Gallery, Overland Park, Kansas
2012 The Juried Show, Art At the Center Gallery, Overland Park, Kansas
2011 Kansans Paint Kansas Art Competition, Topeka Art Guild, Topeka, Kansas
2011 The 15th Annual "Line into Shapes" Art Competition & Sale, Art Center of
Estes Park, Estes Park, Colorado
2011 The Third Annual Figurative Drawing & Painting Exhibition, Lore
Degenstein Gallery, Selinsgrove, Pennsylvania
2011 The 42nd Annual Smoky Hill Art Competition and Exhibition, Hays Arts
Council, Hays, Kansas
2011 National Juried Exhibition, Oak Park Art League Carriage House Gallery, Oak
Park, Illinois
2010 "Reflection of Our World", Irene B. French Community Center, Merriam,
Kansas
2010 "Vision of Fields", Lincoln Art Galleries, Fort Collins, Colorado
2010 The 41st Annual Smoky Hill Art Competition and Exhibition, Hays Arts
Council, Hays, Kansas
2010 Washburn Art Faculty Show, Mulvane Art Museum, Topeka, Kansas
2009 "Beyond Realism", Beauchamp Gallery, Topeka, Kansas
2009 The 24th Annual Bosque Art Classic, the Bosque Arts Center, Clifton, Texas
2009 "The Human Form", Art at the Center, Overland Park, Kansas
2009 Kansas Watercolor Society National Exhibition, Wichita Center for the Arts,
Wichita, Kansas
2009 2008 PaintAmerica Top100 Exhibit, Westboro Fine Arts Gallery, Topeka,
Kansas
2009 The 40th Annual Smoky Hill Art Competition and Exhibition, Hays Arts
Council, Hays, Kansas
2009 Art Exhibition of Kansas Association of Retired School Personnel, Great
Bend, Kansas
2008 The Second Annual Ad Astra Per Aspera Exhibition, Art and Design Gallery,
University of Kansas, Lawrence, Kansas
2008 Kansas Watercolor Society Great 8 Exhibition, Wichita Center for the Arts,
Wichita, Kansas
2008 Washburn University Art Faculty Biennial Show, Mulvane Art Museum,
Washburn University, Topeka, Kansas
2008 The 39th Annual Smoky Hill Art Competition and Exhibition, Hays Arts
Council, Hays, KS
2007 PaintAmerica Top 100 Exhibit, Westboro Fine Arts Gallery, Topeka, Kansas
2008 "Favorites", Strecker-Nelson Gallery, Manhattan, Kansas
2007 The Tenth National Juried Art Exhibition, the Baker Arts Center, Liberal,
Kansas
2007 Kansas Watercolor Society Great 8 Exhibition, Wichita Center for the Arts,
Wichita, Kansas
2007 "The Illusion of Reality", Strecker-Nelson Gallery, Manhattan, Kansas
2007 "Beyond Mimesis", Strecker-Nelson Gallery, Manhattan, Kansas
2007 The 38th Annual Smoky Hill Art Competition and Exhibition, Hays Arts
Council, Hays, Kansas
2006 Northern National Art Competition, Northern Arts Council, Rhinelander,
Wisconsin
2006 Kansas Watercolor Society Great 8 Exhibition, Wichita Art Museum, Wichita,
Kansas
2006 The 37th Annual Smoky Hill Art Exhibition, Hays Arts Council, Kansas
2006 The Shafer Regional Invitational Art Exhibition, Shafer Gallery, Great
Bend, Kansas
2005 "Combined Talents: 20th Annual International Competition", Museum of
Fine Arts, Florida State University, Tallahassee, Florida
2005 2005 Kansas Watercolor Society Great 8 Exhibition, Wichita Art Museum,
Wichita, Kansas
2005 The Shafer Regional Invitational Art Exhibition, Shafer Art Gallery, Great
Bend, Kansas
2005 The 8th Juried National Art Exhibition, Baker Arts Center, Liberal, Kansas
2005 The 28th International Exhibition of the Watercolor Society-Houston,
Houston, Texas
2004 Biennial, Detroit Artist Market, Detroit, Michigan
2003 Coop July, Coop Gallery, Toronto, Canada
2002 "Southwest Open 2002", Art Gallery of Windsor, Windsor, Canada
2001 "Southern Waters 2001", Leamington Arts Centre, Ontario, Canada
2000 "A Brush With History", the 75th Anniversary Exhibition of Canadian
Society of Painters in Water and Colour, Mississauga, Ontario, Canada
2000 The 4th International Watercolor Biennial, Mexico City, Mexico
1999 California Watercolor Association 31st Annual Open National Exhibition, San
Francisco, California
1998 The 4th National Watercolor & Gouache Exhibition, Qingdao/Beijing, China
1997 The 7th Chinese Watercolor Exhibition, Chongqing/Chengdu, China
1997 Exhibition of Chinese Famous Young Watercolorists' Works, Beihai/Beijing,
China
1997 "The Grand Tour", Chinese Contemporary, London, England
1997 The 2nd Show of Works from Chinese Young Watercolorists, Beijing, China
1996 The 3rd National Watercolor & Gouache Exhibition, Beijing/Beihai, China
1996 The 1st Show of Chinese Watercolor Art, Shijiazhuang/ Beijing, China
1996 Sichuan Arts Exhibition, Chengdu, China
1995 Sichuan Arts Exhibition, Chengdu, China
1995 Contemporary Chinese Art Exhibition, Hongkong
1994 The 8th Chinese National Art Exhibition, Chengdu, China
1994 Contemporary Chinese-Singapore Watercolor Exhibition, Singapore
1994 The 1st Chinese Oil Still Life Exhibition, Beijing, China
/